Alchemy Media is a full-service Marketing consultancy, dedicated to serving the strategic and creative Marketing and Communications needs of SMBs and Startups.
The Elements of Alchemy Media
Earth: Our grounded approach is built on deep experience and commitment to the thorough understanding of your business' unique goals, audiences, and voice.
Air: Inspired thinking leads to creative, out-of-the-box solutions, to achieve your business objectives and set you apart from the competition.
Fire: Passion for highly effective and efficient campaigns, and the love of new challenges, mean we approach everything we do for you with urgency, tempered only by care and craft.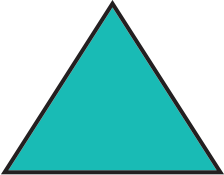 Water: Adaptability and knowledge that the effectiveness of your program requires constant evolution and flexibility based on real data and analysis. We constantly evaluate your industry, audience, competitors, channels, and messages, so we're ready for wild rapids or calm waters, and can tame or splash as needed.
SERVICES
Integrated Marketing Strategy
Content Marketing
Marketing Communications
Social Media
SEO/SEM
Digital Advertising/Paid Search
Email Marketing
Event Management
Thought Leadership
Inbound Marketing
Public Relations
Influencer Programs
Business Strategy
Project Management